Daphne Brooks, "Toni Morrison and the Question of Democracy"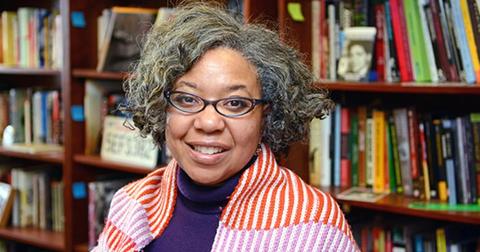 Event time:
Tuesday, December 3, 2019 - 6:00pm
Address:
New Haven Free Public Library - Ives Main Library,
133 Elm Street
Join us for the next lecture and conversation in the Democracy in America / Democracy in Crisis series.
Daphne A. Brooks is William R. Kenan, Jr. Professor of African American Studies, Theater Studies, American Studies, and Women's, Gender, and Sexuality Studies at Yale University. She is the author of two books: Bodies in Dissent: Spectacular Performances of Race and Freedom, 1850-1910 (Durham, NC: Duke UP), winner of The Errol Hill Award for Outstanding Scholarship on African American Performance from ASTR, and Jeff Buckley's Grace (New York: Continuum, 2005).
Brooks is currently working on a three-volume study of black women and popular music culture entitled Subterranean Blues: Black Women Sound Modernity. The first volume in the trilogy, Liner Notes for the Revolution: The Archive, the Critic, and Black Women's Sound Cultures, is forthcoming from Harvard University Press.
This lecture series is presented in partnership with Public Humanities at Yale.